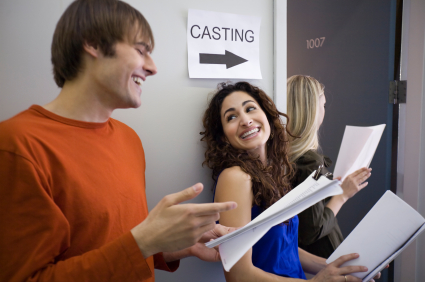 SEO or Search Engine Optimization is one of the most powerful ways to build a brand online.
Professional actors can benefit greatly from SEO because having a positive online presence helps shape the way the industry views them, more importantly, the way acting agents, managers, and movie directors view them. An actor needs a great first impression in auditions, the actual audition can even start the second the director or agency Googles the actor's name so having a great identity online is a must for success on the big screen.
The acting world is highly competitive, most people pursuing this passion never land that one big gig. An optimized website can be the answer and the solution to building a positive online brand. Just like a big business, your name is pretty much your brand from a cyber space perspective, and acting agents will take notice if you build yourself as an authority in the acting world through your professional website. There are huge benefits to showing up and ranking high in search engine results, for starters you will be found easier online amongst a sea of other people aiming to land the same role that you are after.
1. An optimized website is a necessity if you are trying to be get noticed. If a website is not on the first page of Google chances are that no one will even notice what you have to offer. 
2. The acting world is highly competitive and having an extra edge ahead of the competition can make or break deals. Directors and acting agents sometimes search the web for prospective clients. 
3. With an optimized website, you have something special, you have something called domain authority. With domain authority, it's really easy to rank for certain key search terms. If there is a new movie coming out you can post targeted blog posts that can aim to capture the attention of the correct people. For example, if a new movie about sailing in California is coming out soon you can create an optimized blog about "sailing in California" and there are good chances directors and acting agents working on the movie will stumble upon the post online. 
There are tons of benefits of an actor having an actor using SEO for their website. The biggest benefits are that they can build a brand and a powerful online presence, just like big businesses have done for them.